Are you spending a lot on traditional advertising to promote your dental practice only to find you're constantly having too much empty space in your calendar? Did you know there's a much better way that would enable you to grow your dental practice faster? Believe it or not, you can grow a successful dental practice that can earn you twice or even three times your current income by adopting a more tech-savvy approach to market yourself.
How a Dental Practice Turned into a Multi-million Dollar Business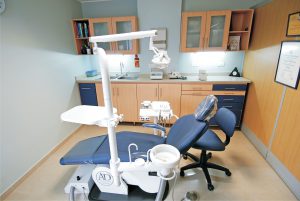 Dr. Williams is a pillar in the community and one of Atlanta's most sought-after practitioner, management coach and marketing guru in the dental industry. In one of his interviews, he revealed some valuable insights into the dental practice – how he grew from running a well-paying dental practice to building a five million dollar business.
He started out just like any other dentist. As time went by, his practice grew and became one of the best in providing care and quality service to people in the community. At that time he was averaging one and a half million dollars per year. But it wasn't until he decided to move and start over that he saw his income grow by more than double.
His secret? Making his presence felt and taking an online approach to marketing. His website took off at the height of internet adoption in the late 90s and he became known to people as the tech-savvy dental practitioner in the area. It enabled him to expand his reach and quickly grow his client base, basically from scratch.
One proven technique he used which gave him 150 new patients per month was to build a sales funnel. Ninety percent of people who came to his practice became regular clients. It was effective because it allowed people to get to know him even before they met him. We'll get into the specifics of funnel-building later in this article using Small Business Dream sales and marketing automation software.
Sales and marketing automation coupled with email, social media, and content marketing helped grow his dental practice from zero to five million dollars per year, much quicker than using the old school methods of traditional advertising. You too can become greatly successful by adopting a modern approach to promoting yourself and your dental practice.
Here are the keys to building a successful dental practice in this digital age.
Become a Perpetual Learner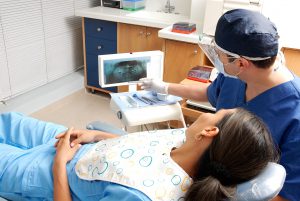 Dr. Williams describes what he called "alpha dentist" as someone who's eager to learn more and has that inner drive to be the best. A well-rounded dentist equips himself with all the necessary skills to become a competent hygienist, general dentist, pediatric dentist, orthodontist, prosthodontist, periodontist, and endodontist.
Learning these skills takes time and a lot of patience. But by being more versatile, as opposed to just doing basic dentistry, you'll be serving a much broader audience and hence,bigger income for your dental practice.
Being a perpetual learner also means acquiring managerial and marketing skills necessary for scaling up, e.g. setting up additional operatories, hiring more staff, acquiring new customers, and so on. This includes creating systems (working on the business), and becoming a tech-savvy dental practitioner. Having these skill sets helps build your reputation as an expert on the subject and bring your dental practice closer to the community.
Grow Your Audience Online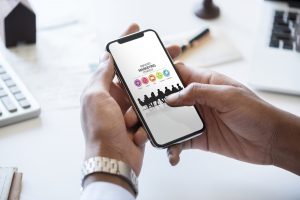 Having a blog or website for your dental practice will set you apart from all other dentists who don't have an online presence. People nowadays spend most of their time on the internet and social media. When they need a root canal, tooth alignment, or high quality veneer, they search the web for answers.
It also increases your credibility. People can see your track record online such as special trainings, before and after photos, and be able to find useful information about oral and dental health.
You can use your spare time setting up a website or blog, especially during slow months. People who are new to web design can benefit from sales and marketing automation software that comes with its own web editor like Small Business Dream. Choose a template specific to your industry and customize it to your heart's content. However, if you don't have much time for it, you can reach them and have it set up for you.
Promote Your Practice through Automation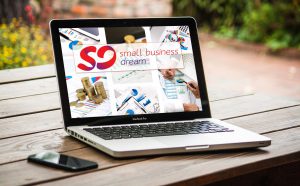 Sales funnels and autoresponders is a big thing in the business world right now. They can be used in so many ways and in many different situations. For instance, you can use sales funnels to lead your visitors into your practice after signing up on your mailing list. For best results, we recommend that you have a website and/or micro-site, and a landing page.
Small Business Dream allows you to build your own funnel and automate certain actions based on a given response from one stage to the other. In your Introduction page for example, you can have them choose between getting more information on maintaining oral and dental health, and availing of your dental services. One of those responses can either build traffic for your site or lead to an immediate sale.
Autoresponders helps keep in touch with your clients, particularly on procedures requiring follow up such as root canal or tooth alignment. For instance, you can set up an email autoresponder to remind them about their schedule a day before the appointment and ask for confirmation. You can book your clients who answered "yes" ahead of time. This makes them feel important and cared for. You can do the same for other clients who only want checkups once every six months. Set up an autoresponder to remind them that they should have one already.
Establish Good Relationship with the Community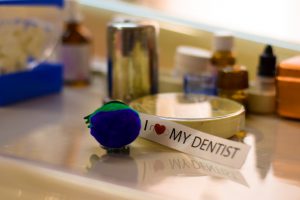 You'll grow your dental practice twice as fast if you become a pillar of the community. Reach out and network with other people in the community. Offer free dental checkups in schools or free dental services for athletic teams. Make your presence felt and get involved as much as possible. Take this as an opportunity to market your skills and your dental practice and set yourself as a valuable asset to the community.
Conclusion
The digital age opens up a world of opportunities for practitioners in the dental industry. The future of marketing is here. We offer a much better way so you won't have to settle for expensive ads that doesn't guarantee a return on your investments. Get more ideas on how you can use sales and marketing automation at Small Business Dream and start growing your dental practice like never before.