Standing out in a competitive world of auto repair industry is becoming more challenging. Shops are pretty much the same with their services offered, and they all share a common problem with regards to cycle times, turnarounds, and customer satisfaction. But there is a way to beat the competition and fix these problems using the right tools.
Growing Your Customer Base
Customer acquisition can take some time unless you actively market your business. Traditional means of getting exposure through ads and promos are still being used in the digital age, although they're not always as affordable and effective as having your customers spread the word about your auto body repair business, i.e. through customer referrals or word of mouth. CRMs enable business owners to grow their customer base by reaching out to their target market more efficiently. Consider the following examples for auto body repair shops:
Acquiring information of potential customers on-site. Shop owners can collect customer details such as contact information from walk-in prospects and customers asking for quotes on their repair service and follow up on them based on their preferred method. Shop owners can also leverage by offering a referral program and give points redeemable for discounts, free items, and services to existing customers who can bring along new customers on-site. Small Business Dream's Card Scan function takes a step further by having a data entry service to do all the typing work for them.
Acquiring information of potential customers online. Tech-savvy shop owners can acquire customer information through their websites, blogs, Twitter account or Facebook page and import them to the CRMs' contact list. One advantage of having an online presence is it allows shop owners to collect customer data basically on autopilot. Small Business Dream can be used alongside existing auto body repair website, blog, Twitter, or Facebook Page, or it can create one for them as a micro-site or as part of a sales funnel. This automated feature not only increases your chances of acquiring new customers, but also saves your business time and money.
Customer information has a lot of potential for growing your income. Unfortunately, many shop owners don't have a system of collecting and storing them, or they have no idea what to do with the information they have. As a result, they miss a lot of opportunities for making conversions and repeat customers. CRM keeps all the customers' data in one spot and shop owners can easily organize them however they want. This allows them to do the following:
Segmenting contact list. Business owners should be able to categorize and manage their contacts if they are to stay relevant and top of mind with them. Majority of email marketing campaigns fail because they are too generic or end up in the recipients' spam folders. Small Business Dream CRM enables auto body repair shops to hone in to a specific type of audience based on category, whether they are new clients, regular customers, or you can categorize them based on their cars' make, model, mileage, ownership status, and so on. With Small Business Dream you can also send automated or semi-automated emails to let customers know what stage their car process is at. For example, an email can go out that you've got a quote for the work from insurance. The next email can be you've started work and so on. This is an easy way to keep your customers engaged and will ensure a higher level of customer service which will in turn get more referrals and more sales.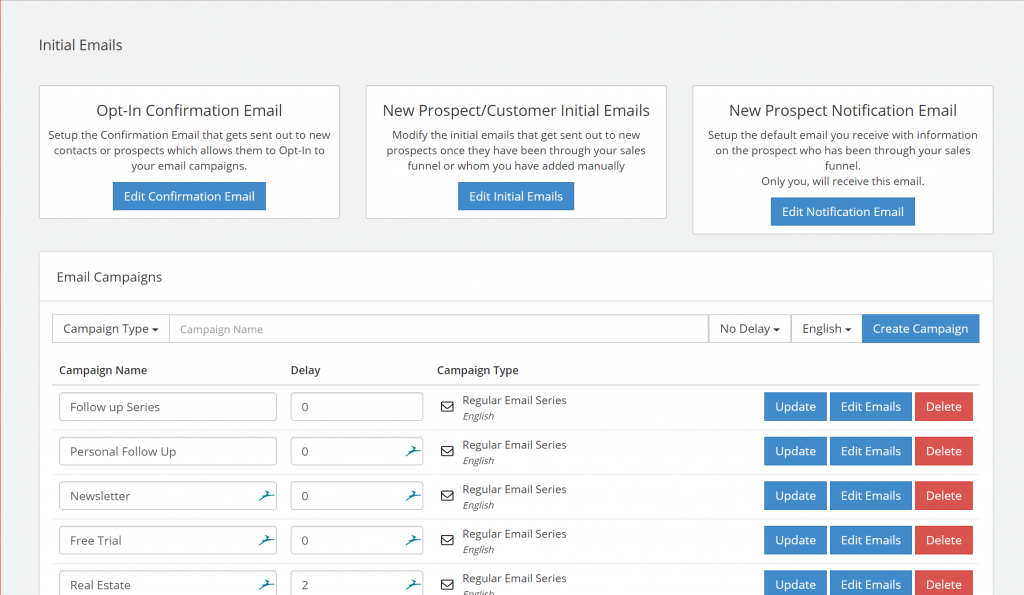 Prioritizing qualified leads and customers. Shop owners pay careful attention to cycle times and turnaround times in order to stay on schedule. Small Business Dream CRM allows them to prioritize who comes up first on their Action List and when they wish to have them back on that section. This feature will come in handy when you want to give your customers a heads up in case you experience some delays with your auto parts supplier, auto insurance company, or if you want to update them about the status of the repair. You can also set the date when you want to follow up on them based on your turnaround date so you can quickly notify them of a successful repair, and a thank you note for choosing your shop.
Maintaining Customer Relationship
Brand loyalty can be a game changer in the auto body repair industry; you need a tool to keep your business top-of-mind to your customers and be able to do them with minimal effort. CRM helps maintain customers' interest by automating certain tasks for you. Touch base with your customers if they need a tune-up. Offer tire changing services for the winter and summer season. Small Business Dream lets you accomplish all these tasks with just a few clicks after searching for a specific category of clients and potential customers on the Email Group section you wish to communicate with.
Creating an Email or Content Marketing Strategy
As a shop owner, you can share your expertise and experiences gained in the auto repair industry to educate your prospects and customers about proper care and maintenance. Small Business Dream's autoresponders, enables you to build an email series for your subscribers about the importance of rotating their tires once every 5000 miles to evenly distribute wear and maintain traction, or preserving their cars' lustre and shine by using automotive cleaners instead of liquid soaps and detergents. This CRM feature can also lead to a sale or a new customer when used with the sales funnel and following up on them through the Action List.
Listening to Customer Feedback
Business owners learn a lot by listening to their customers and can make you stand out in an industry that isn't known for its customer service. Small Business Dream's Survey Funnel allows shop owners to find gaps in their services and act accordingly. By automatically sending out a survey to all its customers it allows you to receive valuable feedback. How many of your customers prefer shorter turnaround times and those who prefer to have a thorough check-up, damage assessment and repair? Survey forms can be fine-tuned at any point in time to stay relevant and collect more information from your customers as needed.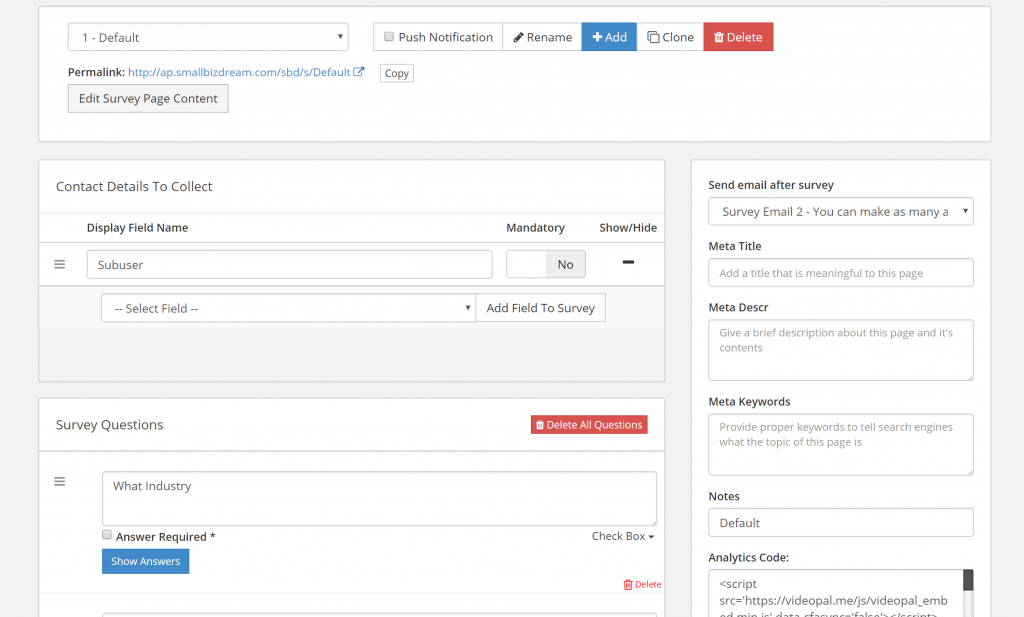 The Small Business Dream Survey Funnel is extremely easy to use and doesn't require any special web skills. All you need to do is write the questions you want your customer to answer and then create an answer field. You can use multiple choice or a checklist – whatever fits your needs.
Whatever your customer service needs, Small Business Dream is an amazing tool to collect, contact, and manage all your customers and leads.
Take your business to the next level through sales and marketing automation. Visit SmallBizDream.com and start using our suite of tools to increase your sales and profitability like never before.