Finding new clients is one of the biggest challenges for many novice event planners. Aside from having a relatively thin portfolio, they also have to market themselves in a very competitive space. This is also true even among experienced planners, particularly those who have not adapted to modern technology. But for many tech-savvy event planners, there's no limit as to the number of new clients they can generate using sales and marketing automation and building an online presence.
We'll go through some of the ways you can grow your clientele much faster by adopting a technology-driven approach to building your events business.
Combining Web Presence and Automation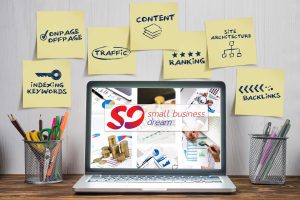 Event planning websites are a game changer in the events industry. Clients can quickly make decisions based on the information found on your website – events you specialize in, services, price range, hourly rates, event planning packages, and so on. You can also schedule a call or meet-up with your prospects any time of the day through your website.
Phone calls are pretty much a part of the business, even in this digital age. But by using sales and marketing automation, you'll only have to deal with prospects who've been through your website after providing you with a little bit of information. Let's take Small Business Dream as an example.
Say you have a visitor who had gone through your event planner landing page and you want to be able to categorize your prospective client according to event, budget, and tentative dates. Typically, you're going to need a separate service for your questionnaires and emails. However, Small Business Dream is a complete system that comes with its own survey builder and email autoresponder to automate a number of tasks for you.
For instance, you can set your questionnaire to segment your visitors according to their chosen events and set a priority for each one based on their tentative dates and budget. This becomes especially important when you're dealing with multiple clients. You don't want spending a lot of your time on a low-budget client who is months away from the scheduled event if you have a high-end prospect who has an upcoming event in two weeks.
Small Business Dream simplifies the task by prioritizing each contact to make sure you don't miss out on a big break or big opportunities to grow your business.
Building Your Credibility Online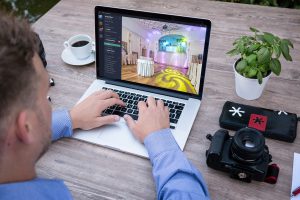 Event planners spend hundreds of hours crafting the best experience for their clients. They understand the value of establishing a good name – not only to impress their clients but to turn each one into brand advocates. Customer referrals and word of mouth advertising still rank as some of the most cost-effective marketing tool to this day.
Experienced planners usually have the advantage over new ones when it comes to credibility. But there are workarounds for those who are still struggling to grow their client base. People are now moving towards online search and social media, so it only makes sense that we spend more time building traffic to our site and be able to network with other businesses.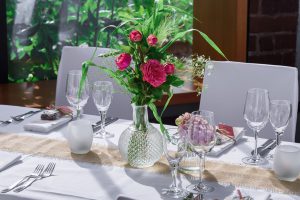 First, you need a stunning website to showcase your previous work. If you don't have a large portfolio and want to attract more clients, you can make your own templates by taking photos of your mockups in your front yard or lawn. Play with different angles and lighting conditions. You might also want to invest in a professional high-definition camera or take short online courses in photography and photo-editing software (preferably, you have someone on your team who can handle this task).
Next, connect with other businesses through LinkedIn, Facebook, or Twitter. Small Business Dream's social connect allows you to find potential partners for your event planning business such as hotels and accommodation, resorts, catering services, florists, and ticketing services like Eventbrite. Network-building will help grow your business much faster than trying to do it on your own, especially if you need a little boost from long-established companies.
Adopting a Mobile Marketing Strategy for Your Business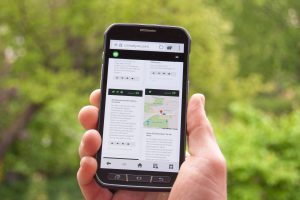 Mobile marketing has shown a lot of promise for many businesses, thanks to the rapid growth of mobile users in the past few years. Business directories and mobile apps such as Small Business Dream business finder app enable small businesses to become more searchable. The likelihood of having new clients increases as more people download and use the app. We've figured out a way to encourage mobile users around the area to come to you after downloading our business finder app.
Aside from getting more eyeballs, it can also help establish your credibility for being top of the line in terms of aesthetics and quality service. Clients can rate their experiences with you as their event planner and help attract other users who might need your expertise. And finally, you can make use of Google and Apple's push notification service to send messages on your clients' phone screens in real-time. For instance, you can notify your prospect about your scheduled call or meet-up and ask for confirmation.
Conclusion
Finding new clients is a lot easier these days through sales and marketing automation. Small Business Dream can save event planners hundreds of hours for more productive and creative endeavors by doing most of the heavy liftingfor them. Learn more on how to get more clients at Smallbizdream.com and become a tech-savvy event planner today.